So, some of you will remember that this started last December in this post, as a poor attempt to cheer
notthequiettype up. Well,
ignited was amused more than most, and so, suddenly I found myself inspired to draw more Sailor Moon!Dean.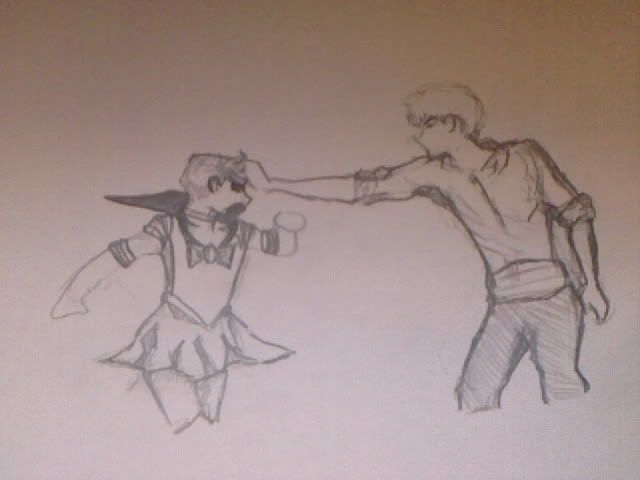 ...His brother's height. Tuxedo Mask!Sam continues to pwn his brother even without the help of his tophat and cane!

I apologize for low-quality scan.
ignited, I hope this satisfies!