Yesterday, rather than study for my midterm, I decided to go to Morningside Park and take advantage of the last sun we're supposed to have in ten billion years. I made myself a proper picnic,although I stopped for Iced Tea at Dunkin' Donuts. I'm so sad, I know where all of them are in proximity to me. That and Jamba juices. Need a jamba juice in New York city, I'm your girl.

I had my little picnic and read Pride and Prejudice and Zombies and hoped that my fish legs tanned a little. I took some hilariously bad pictures, because I'm the farthest thing from a photographer, but some of them came out all right.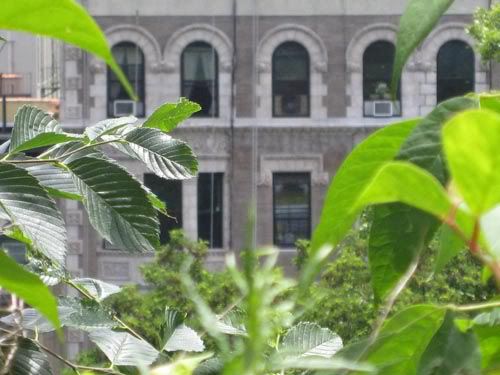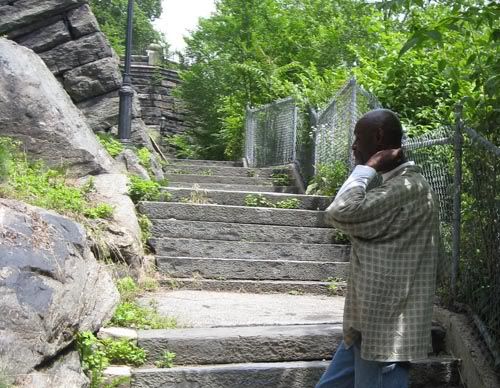 I was taking pictures and this guy said I could take his photo for five bucks, and I was like, UH? But then he just asked me to take one for free.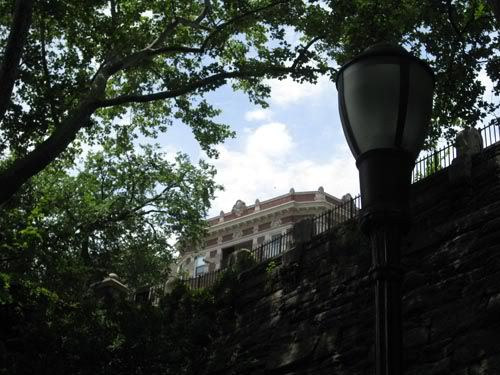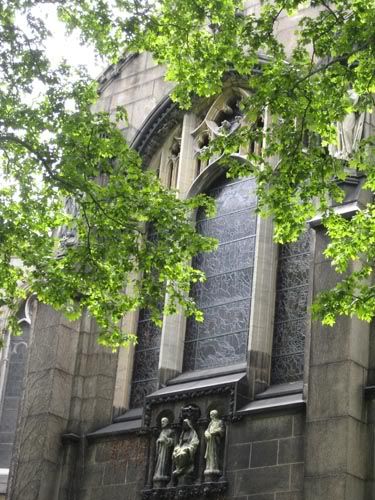 The back of St. John the Divine