Remember how I said I was getting a tattoo? Well, I did. It also turned out much cheaper than I think any of us were expecting, so, HAPPY DAY.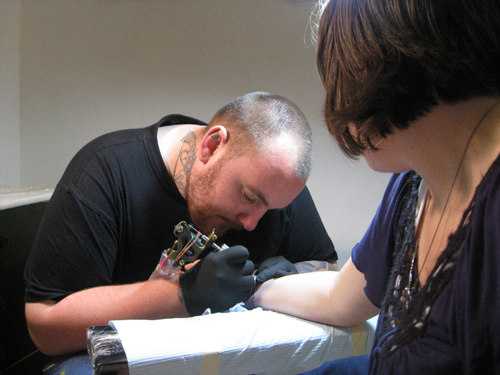 My tattoo artist came up with a song along with Meredith something like "You're getting a tattoo, you're getting a tattoo, you're getting a tattoo...and it hurts." The other artists were like "SHUT UP KEITH."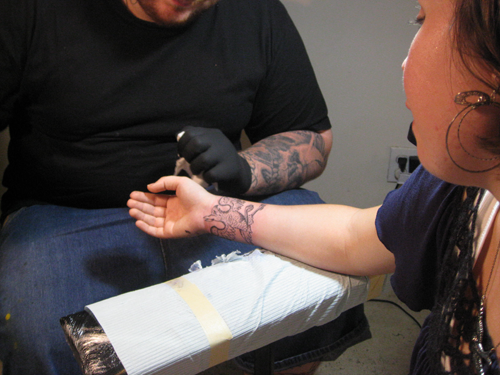 This also randomly turned out to be the guy who does all of Rihanna's work, which incidentally I did not know until Misha looked his portfolio up. He had a new tattoo on his leg and I figured out when I looked at it that it was an umbrella and the letter R so clearly he had let Rihanna tattoo his leg. This turned out to be fact. He got in trouble.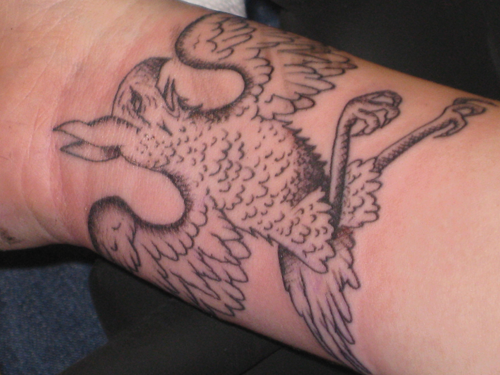 And there it is, my heraldic bird. It's based off of John Tenniel illustrations from the original pressing of Alice and Wonderland, which yes, I know random, but I LOVE HIM, so.