Last night after Calculus I rushed downtown to catch the Handsome Furs concert with Meredith and Dan Boeckner said before he started their second song, "This is based on the new Errol Morris documentary called Terminator Salvation. It's about the future with robots. Christian Bale whips out the Batman voice in one scene and it was truly terrifying."

I was so amused.

On a different note, you should all download Thriving Ivory's debut album.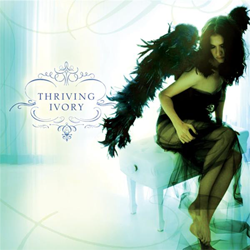 12 Song, 48 minutes, 83.94 MB
The single "Angels on the Moon," in my opinion, is the new anthem for disaffected youth. Just ignore the awful album art that doesn't match the sound of this band at all. Other notables are "Runaway" and "For Heavens Sake." It's feel good music, but we all need that sometimes.

do you think you could tell me if you download?