For the past couple of days
trolleys and I have been working on a community for Generation Kill that is solely devoted to fic and fanart. And now we've gone live!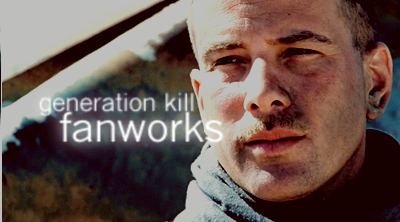 A new place for fic and art
@
gk_fanworks



Also, I got a tablet for Christmas, and here is my first hilarious experiment with it.




But not so bad, eh?