| | | | | |
| --- | --- | --- | --- | --- |
| [ | mood | | | there's a storm on, I'm wonderful | ] |
| [ | music | | | An Poc Ar Buile-Gaelic Storm | ] |
Yesterday I managed to drink a retaurant out of Iced tea, which being the iced tea fiend that I am really is quite a feat. That is to say, I am proud of myself. I'm not quite sure the rest of you will see it as a great accomplishment.

Today, Colleen, Aidan, and I were stuck with a huge freakin' bar of Scharffen Berger (Flo, you should be proud) and no way to break off a piece so we, being the geniuses that we are, used a ten pound weight and a table. It worked, although the chocolate was rather the worse for the wear. I blame the influence of Firefly--it was playing on the TV at the time.

Finally saw Pirates of the Caribbean 2, I was slightly disappointed, but hey I was quite pleased to see that back shot of Orlando Bloom. Shoulder blades just get me. God knows why.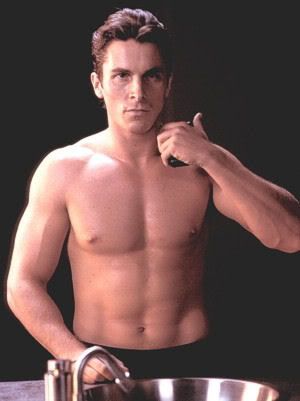 Unfortunately I don't have any shots of his back. Damn it. DAMN IT!!!!

to whom it may concern . . .Can you believe it? I'm actually writing Chapter Four of "Nobody But You"?