This fanmix is about all the things that Sam and Dean can never say to each other because they're boys and their relationship doesn't work that way. There's a lot of subtext between the two whether or not you believe wincest is cannon. It alternates between both of their POVs, and deals with their attraction to each other despite being brothers, Sam's leaving for Stanford, Dean's reaction, and what it's like to be back together again after so long.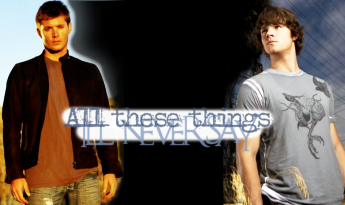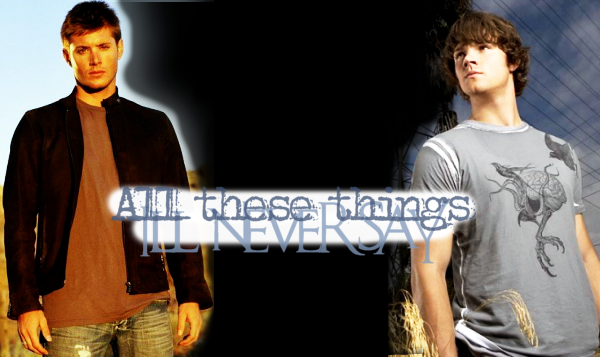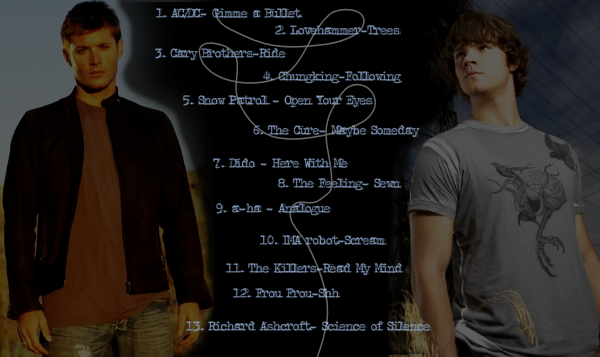 1. Gimme A Bullet - AC/DC
Gimme a bullet to bite on
Something to chew
Gimme a bullet to bite on
And I'll make believe
I'll make believe it's you

2. Trees – Lovehammers
I don't wanna go through this life
Without you by my side
And I have got it all worked out
In my head
Here's how it's got to be

3. Ride – Cary Brothers
You are everything I wanted
The scars of all I'll ever know
If I told you you were right
Would you take my hand tonight?

4. Following – Chungking
Where you'll be,
I hope you think of me,
Even though you say to yourself
I won't be following

5. Open Your Eyes – Snow Patrol
Get up, get out, get away from these liars
Cos they don't get your soul or your fire
Take my hand, knot your fingers through mine
And we'll walk from this dark room for the last time

6. Maybe Someday – The Cure
I've got to let it go and leave it gone
just walk away, stop it going on
get too scared to jump if i wait too long
but maybe someday...

7. Here With Me – Dido
And I won't go
I won't sleep
I can't breathe
Until you're resting here with me

8. Sewn – The Feeling
Cos you got my heart in a headlock
You stopped the blood and made my head soft
And god knows
You got me sewn

9. Analogue – a-ha
Lay down your senseless pride
You traveled once too often, yeah
I tell you right now
All I want you to know; I love you

10. Scream – IMA Robot
Pathetic religion of sex and cryin'
I nailed the door shut to leave you blind
I nailed the door shut for peace of mind
You were the best love I ever had
You hit me high, you hit me low

11. Read My Mind – The Killers
It's funny how you just break down
waitin' on some sign
I pull up to the front of your driveway
with magic soakin' my spine

12. Shh – Frou Frou
Leave it, I won't go back
We have to do it cos there's nothing left here
Don't care what do they know
I've seen it baby and I know it's real

13. Science of Silence – Richard Ashcroft
But I'm safe when you're here with me
These questions I'm asking, they've been haunting me
I need some security, can't you see?

***

Enjoy, everyone.